Teeth Whitening for Dramatic Smile Enhancement
Discoloration and staining can make even healthy teeth appear dull and unattractive. Professional teeth whitening can eliminate stubborn stains and give you a brighter, more aesthetically pleasing smile. At Han and Ahn DMD, PC in McLean, VA, we offer both in-office and take-home whitening treatments. Performed in a sophisticated, comfortable, and modern environment, this procedure can give you the confidence to take on the world.
About Tooth Discoloration
Extrinsic tooth discoloration (staining in the outer layers of the teeth) is often caused by dark-colored foods and beverages. Aging, genetics, tobacco use, and certain medications can also cause extrinsic stains. Fortunately, teeth whitening can eliminate discoloration by dissolving the bonds that create stains.
Zoom! whitening uses a special LED lamp to intensify the effects of the bleaching formula.
Benefits of Professional Teeth Whitening
Dentist-supervised teeth whitening provides many advantages over store-bought treatments. Patients who choose this cosmetic dentistry procedure can experience:
Fast treatment: Our in-office whitening treatment can deliver results in just one visit.
Dramatic results: Professional teeth whitening can lighten your teeth by eight shades or more.
Customized outcomes: When you choose professional whitening, you can select the desired shade of your new smile.
Comfortable treatment: To control dental sensitivity, your dentist will carefully tailor your procedure in a way that will maintain your comfort.
Optimal safety and efficacy: Over-the-counter whitening systems can be overly abrasive or cause allergic reactions. Others may not provide noticeable results at all. Professional teeth whitening is designed to be both effective and safe.
Types of Teeth Whitening We Offer
At Han and Ahn, we offer in-office whitening and take-home bleaching kits:
In-Office Whitening
Patients who desire instant results can choose in-office whitening. All of these treatments can be completed by our team in under one hour:
Zoom!®: After applying a concentrated hydrogen peroxide gel to your teeth, your dentist will activate it with a special dental lamp. After 15 minutes, the gel is removed and reapplied. This process is completed three times per session.
QuickPro®: Those who only need to lighten up to four shades can benefit from QuickPro. This treatment involves the application of a whitening gel followed by a protective sealant to reduce sensitivity. After 30 minutes, the gel is brushed off to reveal your brand new smile.
WhiteSpeed®: Similar to our Zoom! treatment, WhiteSpeed can lighten the teeth up to eight shades in under an hour. This is achieved by applying whitening gel to the teeth every 15 to 20 minutes. Once complete, a protective gel is applied to help strengthen your enamel.
Take-Home Whitening Kits
Those who want to whiten their teeth on their own schedules can opt for our take-home whitening kits. Though these options take about two to three weeks to complete, they can provide the same dramatic results as our in-office treatments:
BriteSmile®: This portable whitening pen allows patients to apply and reapply whitening gel to their teeth as often as necessary.
Opalescence® Go: To use this whitening system, custom bleaching trays must be crafted. Patients will deliver the hydrogen peroxide gel into the trays before placing them over their teeth. In most cases, patients wear the trays for approximately 15 to 60 minutes every day until the desired results are achieved.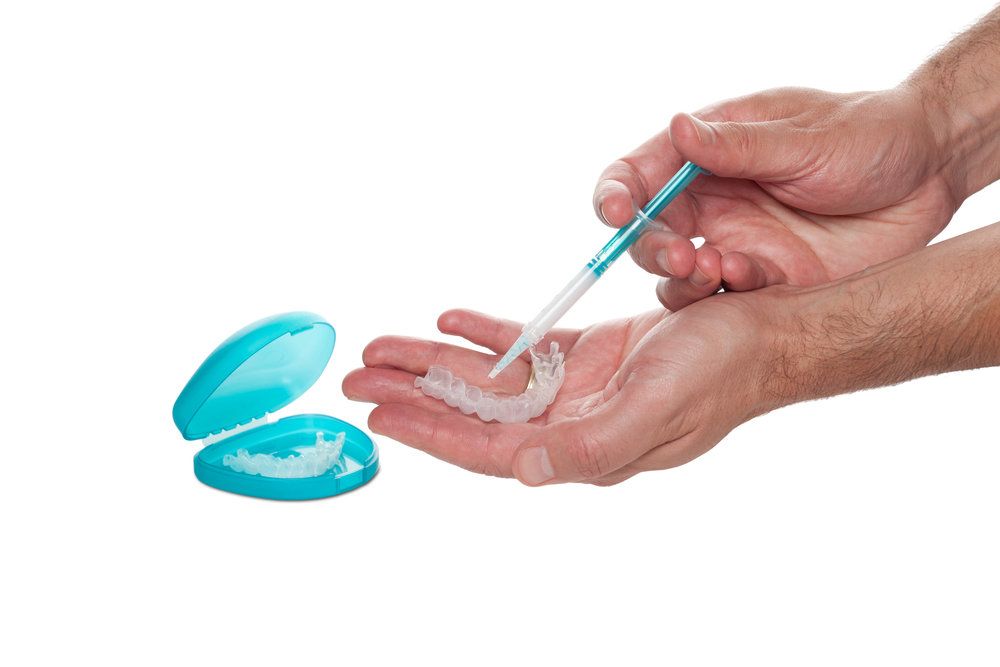 Contact Our Practice Today
Do you want a brighter smile? Our team of specialists can help you determine which treatment option will be most beneficial for you. To schedule an appointment, call us at (703) 356-7001 or contact us online anytime.